Webinar,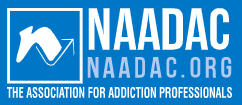 Wednesday, November 18, 2020 @ 3-4:30pm ET (2CT/1MT/12PT)
Description
Adolescence is a unique and active period of development. Differential diagnostic understanding and treatment is complicated, specialized, and vital. Often, protective change and treatment progress can be stalled by unrecognized areas of risk and need. As many as 40% of adolescents with identified mental health needs have co-occurring substance use issues. Identified substance use needs predict co-occurring mental health disorders over 70% of the time. Treatment retention and progress, safety factors, and beneficial change are all improved with integrated applications. This integrative approach can be initially daunting for clinicians. Adolescents with CODs are already in our care – and integrating care provides the better opportunity for healthy changes for youth and families.
Learning Objectives
Describe current research regarding youth with co-occurring disorders – including prevalence(s) - and list factors that differentiate youth from adults.
Describe how physical, social, and personality development factors during adolescents can be dramatically impacted by substance use/abuse, trauma/victimization and mental health disorders.
Describe screening and assessment from an integrated perspective.