Sailkot, Pakistan,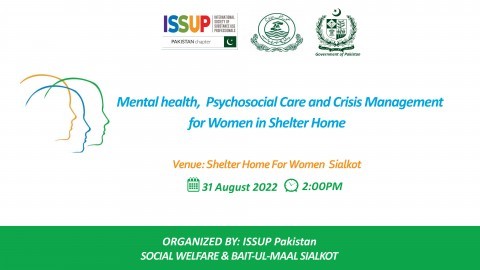 Presenter
Ms Saima Asghar Social Worker, Director ISSUP Pakistan
Ms Ayesha Bashir Clinical Psychologist
Main Topics
Mental Health:
It includes psychological and social well-being. It affects how we think, feel, and act. under our emotions
Psychological Care:
The support that is given to help meet the mental, emotional, social, and spiritual needs of patients and their families.
Crisis Management:
It consists of methods used to respond to both the reality and perception of crises, identify the triggers and work on the cognition