Defining and implementing evidence-based practice: Reading list
Submitted by Edie -
15 December 2021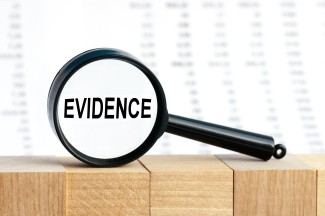 In December 2021, ISSUP held an online conference that explored the meaning of 'evidence-based practice'. This reading list includes content that was highlighted by our international speakers across the three days.
1) What do we mean by evidence? The evidence-based pyramid illustrates the nature of evidence in terms of quality and strength of findings of different types of research. However, despite the higher value placed on certain types of evidence, it is important to consider what information is not captured by the research output at the top of the pyramid and the benefits of different types of research that exist lower down in the hierarchy. Find out more about the evidence pyramid here.
2) This EMCDDA publication provides an overview of the key issues in the implementation of quality standards in the area of substance use prevention, treatment and recovery support. The publication is designed to support people in choosing the best approach to suit their circumstances and to maximise the value of any quality assurance initiative.
3) The Normalisation Process Theory describes how new technology, interventions and ways of acting become embedded within everyday practice. You can read about the Normalisation Process Theory here.
4) There are many challenges to implementing evidence-based and effective prevention practice including where to find information, knowing what works for specific needs, and how to monitor outcomes. The International Standards on Drug Use Prevention offers guidance for policy-makers and practitioners in the implementation of quality drug prevention strategies.
5) For practitioners working with families, UNODC has released a guide designed specifically to support practitioners implementing family skills training, which has been published in Arabic, Chinese, English, French, Russian and Spanish.
6) EMCDDA's best practice portal has been put together to support you in finding practical and reliable information on what works (and what doesn't) in the areas of prevention, treatment, harm reduction and social reintegration.
7) In February this year, ISSUP held a webinar on the topic of quality in substance use disorder treatment, which tied in with the launch of the Network. You can also read the joint WHO and UNODC publication of the International Standards for the Treatment of Drug Use Disorders here.
8) Recovery Oriented System of Care is a coordinated network that is person-centred and supports the development of strength and resilience within individuals and communities. Here, you can read a recent publication that explores the development of the ROSC concept and SAMHSA guide. You can also view the Drugs: Education, Prevention and Policy special edition on Mechanisms and mediators of addiction recovery.
9) SAMHSA have also released a guide focused on employment and education which includes a comprehensive set of resources intended to support health care providers, health care system administrators, and community members to meet the needs of individuals at risk for, experiencing or recovering from Substance Use Disorders.