Scottsdale, United States,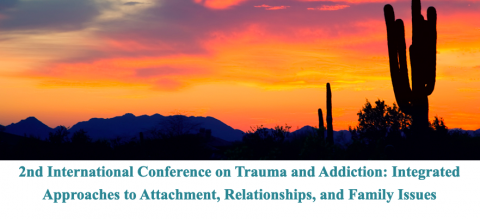 This International Conference on Trauma and Addiction brings together world-renowned researchers, authors, clinicians, and trainers to review and discuss the interaction between trauma, chemical and behavioural addictions, and psychiatric illnesses. 
This gathering of health professionals is hosted by Meadows Behavioral Healthcare and Newport Academy.
In a series of plenary sessions along with focused in-depth workshops, this event will focus on the interaction of attachments, neurobiology, and the developmental aspects of trauma's effects on individuals and families.
Experts will review what we have learned about the ways the brain is shaped by traumatic experiences, how traumatic stress is a response of the entire organism, and how that knowledge needs to be integrated into healing practices.
At the end of the conference, participants will be able to:
 
Identify the state of the art treatment approaches for successfully treating trauma, disrupted attachment and bonding, intimacy and relationship complications, addictive disorders and other psychological and behavioural issues.
Identify symptoms and characteristics manifested in these disorders and to diminish/correct their negative impact on the client's interpersonal, couples and family relationships.
Identify the key implications of neuroscience research as it applies to trauma, addictive disorders, the impact of Adverse Childhood Experiences and other critical problem areas of psychotherapy.
Identify the relationship and impact of trauma to addictive and compulsive processes with treatment considerations to include experiential and expressive therapy modalities.