Webinar,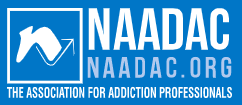 Wednesday, September 2, 2020 @ 3-4:00pm ET (2CT/1MT/12PT)
Description
While natural and human-made disasters continue to plague humankind, the impact of disasters on people in recovery is a largely unexplored territory. In consideration of the fact that disruption of the person's life can put them at risk for relapse, the astute therapist knows that these unexpected events can cause significant distress to the client and possibly have a negative impact on their recovery. In this session, we review the nature of disasters and the role of disaster recovery planning in helping the client to maintain recovery goals during disaster situations.
Learning Objectives
Describe natural and human-made disasters and how they can disrupt the lives of people in recovery.
Discuss the psychological implications of disasters and the potential negative consequences that disasters can have on personal recovery goals.
Examine the elements of a disaster recovery plan.